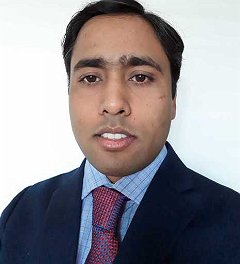 Registered user since Sat 22 Feb 2020
Name: Aditya Kumar
Bio: In case you want to collaborate with me on LLVM work, please message me directly on my https://linkedin.com/in/hiraditya. I have interest in compiler and algorithmic optimizations. I have implemented multiple novel compiler optimization algorithms in llvm, and gcc. I have also improved several C++ standard library algorithms in libc++, libstdc++. I regularly present at llvm-dev conference and serve as program chair of llvm-workshop at CGO.
Country: United States
Affiliation: Facebook, Inc.
Personal website: https://hiraditya.github.io
Twitter: https://twitter.com/hiraditya
GitHub: https://github.com/hiraditya
Research interests: Compilers, Machine Learning, Static Analysis, Performance Optimizations
Contributions